Enjoy the day, Grizz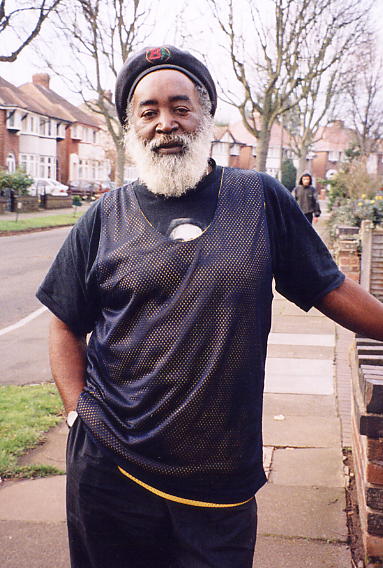 Steve Grizzly Nisbett at home in 2004 - click to enlarge
Today is the birthday of one of the legendary reggae drummers,
Steve Grizzly Nisbett
. Though he had to curtail his live appearances with his band, Steel Pulse, back in 2001, he's appeared on stage with them a couple more times but for health reasons, he's been unable to be part of their incredible touring schedule, which continues to take the band all over the globe. Steve's father was part of the Windrush exodus from the Caribbean to England in the 1950s and Steve followed him over a little later. He wasn't a reggae drummer to start with but after joining the band in 1977, he became known across the reggae fraternity as one of the very best. I sat down with Grizzly for a couple of long chats about his career in late 2003 and early the following year and you can read all about the great man
here
.
Labels: Steel Pulse, Steve Grizzly Nisbett