Emotions run high
I am relieved that I didn't attend the Khmer Rouge Tribunal yesterday afterall. I had certainly contemplated it as
Rob Hamill
, the Olympic rower from New Zealand was giving his personal testimony about the effect of the death of his brother Kerry at S-21, which was under the control of Duch, the man in the dock. Just reading about the testimony in today's newspapers got me pretty emotional, so I'm sure being there would've been acutely more powerful and affecting.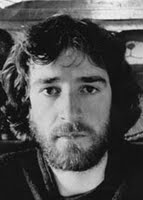 Rob Hamill fought to control his emotions during the testimony according to news reports as he described in detail how the death of his brother had affected his family and what Hamill himself wanted to do in retribution against Duch. Kerry Hamill and his fellow adventurers had been captured by the KR navy when their boat Foxy Lady strayed into territorial waters on 13 August 1978. Stuart Glass was killed immediately, while Kerry Hamill and Brit John Dewhirst (pictured) were taken to S-21. The last confession of Kerry Hamill is dated 13 October 1978, less than three months before the KR regime crumbled in the face of the Vietnamese invasion. Yesterday, Rob Hamill told Duch; "at times I have wanted to smash you, to use your words, in the same way that you smashed so many others. At times I have imagined you shackled, starved, whipped and clubbed viciously. I have imagined your scrotum electrified, being forced to eat your own faeces, being nearly drowned and having your throat cut. I have wanted that to be your experience, your reality." His 13-page statement lasted just under an hour and he was allowed to direct six questions to Duch, though the answers he got back were non-specific and 'nondescript'. A documentary film,
Brother Number One
, is being made that follows Rob's journey to Cambodia to find out the truth about what happened to his elder brother. To read Rob Hamill's statement, click
here
.
Labels: Brother Number One, Duch, John Dewhirst, Kerry Hamill, Khmer Rouge Tribunal, Rob Hamill