Better late than never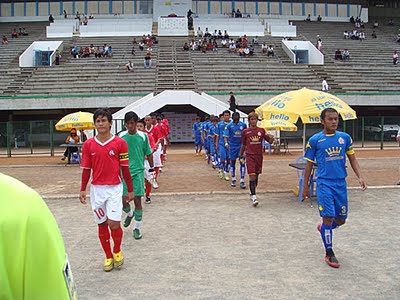 The two captains lead out Khemara Keila (red) and Phnom Penh Crown (blue). And yes the officials had to walk around me.
Blogger seems to have relented and I can now post photos again. But for how long? Now that I'm playing catch-up, here are the pictures from Wednesday afternoon's
Cambodian Premier League
football at the Olympic Stadium. The captions say it all and you can find the report from the game
here
.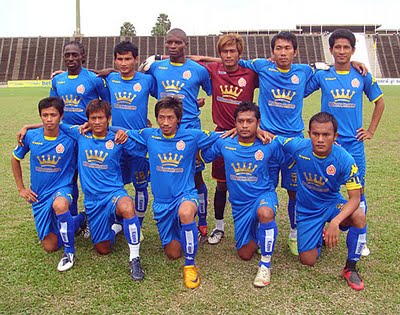 Back to the top of the CPL, Phnom Penh Crown looking very unified in their pre-match pose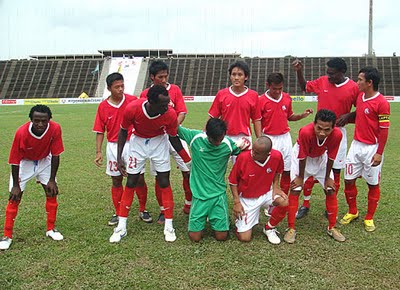 I quite like the disorganised team photos, much more interesting that the posed ones. This is Khemara Keila trying to sort themselves out.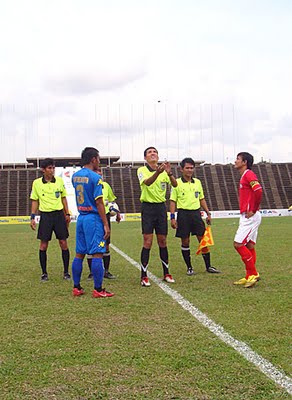 Nice to see the referee straddling the center line for the toss-up on what is looking a threadbare pitch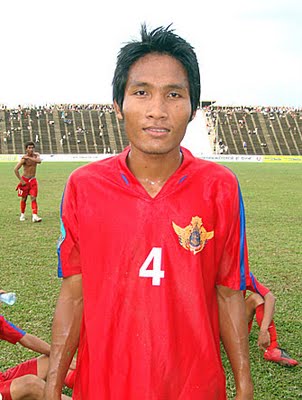 An unlikely hero. Thong Udom is a center-half for the Defense team and an U-19 national player but his goalscoring instincts saw MND grab a late equaliser.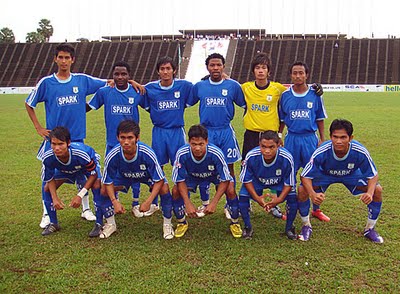 The Spark FC line-up who led 2-nil with two goals from the Prince, but were pegged back
Labels: Cambodian Premier League