A naval presence in Cambodia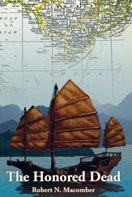 A new fictional novel published a couple of months ago,
The Honored Dead
, is set in French Indochina in 1883 and is the 7th book in a series about an American naval intelligence officer, Peter Wake. It documents his trials and tribulations in Cambodia and Vietnam as he secretly assesses the region's political and military situation on behalf of the US president. The author is Robert Macomber, an internationally recognized award-winning maritime writer, lecturer, and television commentator who travelled through the Mekong Delta and Cambodia by riverboat in researching his novel and commented on his trip; "Just as with Peter Wake, it changed my life forever." Historical novels about Cambodia are few and far between, so I hope to get the opportunity to read this one, published by Pineapple Press in Florida. For more about the author, visit his website
here
.
Another fictional novel,
Figurehead
, could prove to be a much more controversial publication. In his debut book, author Patrick Allington takes a swipe at journalists, diplomats and just about everyone else including Cambodia's King Father Norodom Sihanouk. His main fictional characters in the book are based on left-wing journalist Wilfred Burchett and the Khmer Rouge leader Khieu Samphan and his politically-charged satire may not find favour with everyone. 248 pages and published by Black Inc in Australia.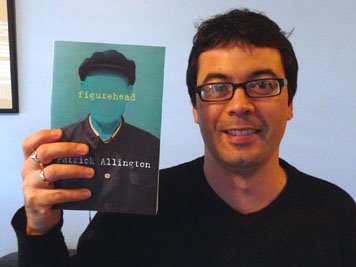 Author Patrick Allington with his first novel, Figurehead (photo Black Inc)
Labels: Figurehead, Patrick Allington, Robert Macomber, The Honored Dead