Under wraps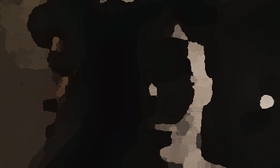 This coming Monday 29th Meta House will show a
very special 'surprise' film
that hasn't been seen in Cambodia before, yet it created quite a stir in the international press when it had its first showing in Europe recently and we hope that its screening in Cambodia will have the same effect. For the time being the title of the film is under wraps. All very cloak and dagger but it'll be worth it. Space on the night will be limited, so drop me a line if you want to reserve a seat or call Nico on 012 607 465. Meta House on Street 264 in Phnom Penh is the location and the film will begin at 7pm.
For cinema lovers in the capital, a new option is officially opening its doors for the first time tomorrow on Street 95. It's called
The Flicks
and can accommodate 24 people in its theatre, seated on futon mats. Its aim is to show mainstream English-language films as well as documentaries and art-house movies. The more the merrier in my view.
On the food front, I returned to my usual haunt, Cafe Fresco, at lunchtime today and enjoyed a soup and sandwich lunch that put my recent one-off defection to The Lunch Box into perspective. The choice at Fresco's is wider, the prices similar and the aircon and ambiance much more inviting. Stick to what you know and enjoy.
Labels: Meta House, The Flicks