Postman's bag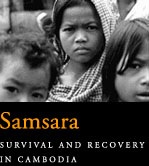 Hey, wait a minute Mr Postman... where's the DVD of
The Tenth Dancer
that director Sally Ingleton has sent to me? Sally was kind enough to agree to her film being shown at Meta House sometime soon, in a double-bill with Ellen Bruno's
Samsara
. Ellen's 30-minute film, shot in 1989 and documenting the struggle of Cambodians to rebuild a shattered society, interspersed with ancient prophecies and which glides along at a dreamlike pace, has already arrived. The Tenth Dancer, which Sally produced in 1993 and which tells the story of the revival of classical dance in Cambodia through the lives of Em Theay and Sok Chea, has yet to turn up. Come on Mr Postman, don't let me down, especially as the recent events in Em Theay's life demand that this wonderful documentary gets another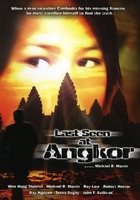 airing to a brand new audience. Both films opened a window into Cambodia for me when I was living in the UK without access to any other footage, and as such have remained in my consciousness ever since.
I've also been sent two other DVDs in the last week.
Sleepwalking Through The Mekong
is released on DVD on the 14th of this month and they've sent a copy, together with a CD of the film's music, to review in the next couple of days. Also winging its way to me yesterday was Michael R Morris' 85-minute 2006 independent feature film,
Last Seen At Angkor
. Morris stars in his own low-budget thriller set in Cambodia. More when I've had a chance to watch it.
Labels: Last Seen At Angkor, Samsara, Sleepwalking Through The Mekong, The Tenth Dancer