Cambofest reminder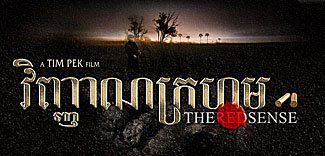 It kicks off later today - the 2nd annual film and video
CamboFest
. It's taking place in Siem Reap and will feature a host of international shorts, animations and feature-length films from around the globe over four days, from the 26th to the 29th December. The Cambodia-linked films on show are as follows:
Day 1: A five minute animation called
The Day The Buffalo Escaped
, and a 30-minute documentary by Leslie Hope on the street kids in Phnom Penh called
What I See When I Close My Eyes
.
Day 2: The star of the show as far as I'm concerned is the 10pm showing at the XBar of
The Red Sense
. Director Tim Pek's Khmer Rouge haunted tale set in Australia makes its debut appearance in this country and should not be missed (even though I can't get to the screening myself!). Also showing on day 2 is the six minute
NISC animation
by teenage Khmer students.
Day 3: An 80-minute feature documentary called
The Return
by director Sven Hill focuses on dance and the disabled. Also being screend are an 8-minute Jason Rosette (the man responsible for CamboFest) docu called
Vuth Learns To Rock
, and a 14-minute docu by Lach Sophy called
Childhood of Mine
, about a young boy living near the Vietnamese border.
Day 4: The festival's final day will include
Where The Lotus Blooms
, a 30-minute film by Matthew Jaik all about love and loss in Cambodia.
For more on CamboFest, click
here
.