Denise's Celebration of Dance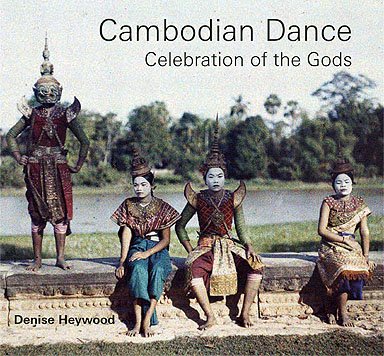 Just arrived this afternoon with the ink still wet on its pages is Denise Heywood's glossy coffee-table book,
Cambodian Dance: Celebration of the Gods
. Denise adores Khmer art and classical dance is an extension of her love and this shines through in this celebratory book, with a foreword by one of the country's best dancers of her generation, Princess Norodom Buppha Devi. Lavishly illustrated with lots of gorgeous photos and drawings, the book introduces a history of Cambodian dance, the role of the French in bringing it to the attention of the West, the paintings of dancers by Auguste Rodin, the Reamker from which many of the dances were born, and the stories of the dancers and teachers who have played a vital role in its revival after the Pol Pot horrors. The book also discusses Khmer music, shadow puppets and the future of dance in Cambodia. It's 144 pages with 300 illustrations, 208 of them in full colour and published by River Books in Thailand, at a cost of $45.00. Denise lived in Cambodia for a couple of years, and is a journalist, lecturer, photographer and acknowledged expert on art and history of the countries of the Mekong region. She's an all-round whirlwind who oozes passion and energy for her topics and is much in demand as a speaker and tour leader. She is also the author of the book, Ancient Luang Prabang. In her latest book she has done Cambodia proud with a beautiful publication.