Baby news
Congratulations to Kulikar and Nick, my work colleagues here at Hanuman, on the birth of their baby daughter yesterday afternoon, weighing in at 3.1 kilos. No name yet, more when I hear it. Mother, baby and hubbie are doing just fine.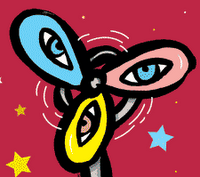 300 actors are expected to take part in next month's
Lakhaon International Theatre Festival
in Phnom Penh. It'll be held at the Chenla Theatre between 3-9 October, it's free and will showcase traditional theatre styles from Cambodia, France and other Asian countries, though the Khmer styles (and there are many) will dominate with seven of the twelve plays being featured. The festival is being hosted by the French Cultural Centre, so annoyingly much of the publicity is in French though if you search the CCF
website
you will find a few scant words in English about the event. One day they will wake up and realize the world speaks English, not French.
This coming Saturday, 27th, the Chenla Theatre will also host another free event, the
Cracking Bamboo
International Percussion Festival from 7pm. Performers of differing nationalities will join together for this mini extravaganza of percussion, old and new. Get along if you can.