Roy Hill - My Life In Showbiz - part two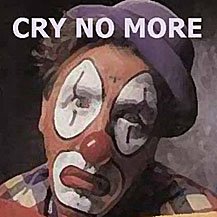 Here's the second instalment of
Roy Hill's
'My Life In Showbiz' memoir that appears on his Myspace website. It is simply too good not to bring to the attention of as many people as possible. The man is a genius.
In 1982 I recorded an album of songs with airline pilot and sound engineer Nigel Stokes, in his basement studio, with a host of guest musicians. It was a happy and heartening experience. I hawked the tapes around and acquired a manager, Jim Beach, renowned for his success with Queen. Fame and indecent fortune beckoned. This time there would be no mistakes.
In 1983 I signed to Warner Bros Music who would ensure my songs were recorded by the worlds' major artists. Jim Beach would get me a new record deal in no time. Happy days were here again. I began working with producer David Richards at Queen's Mountain Studios in Montreux, Switzerland, another happy experience.
In 1984 I recorded songs in Switzerland, I recorded songs in London, I wrote with French disco star Patrick Juvet, I wrote with ex-Genesis guitarist Anthony Phillips. Chrysalis Records showed interest until I recorded some tracks for them. I made a 'showcase' appearance in a 'fashionable' London nightclub with a hastily assembled band, nobody came, nobody missed anything. Jim and I parted company. I was dropped by Warner Bros. David Richards began working with Queen. END OF PART TWO.
In 1985 I played some shows with Chas Cronk at The Mulberry Tree, a pub in Twickenham. The shows turned into a weekly residency, and we turned into Cry No More. Sunday night took on a life of its own, part music, part bearpit, a drop-in centre for moral delinquents, a cabaret for the disposessed. Moi? We were joined occasionally by moustachioed keyboard wizard Nick Magnus, against his better judgement. Everyone talked a lot and had nosebleed. It was fun. We released a self-financed single Cry No More and the keenly titled Live At The Mulberry Tree on cassette. Paul Farrah, the owner of a successful sound equipment hire company, provided us with a PA, sound engineers and recording gear free of charge.
In 1986 we played Richmond Theatre thanks to Paul Farrah and an expanding Mulberry Tree Choir. Chas and I began a regular writing partnership and acquired a manager, Jim Beach, renowned for his success with Queen. We signed to EMI Records and EMI Music. Bingo! EMI Records would make us stars, EMI Music would ensure our songs were recorded by the worlds' major artists. Fame and an unspeakable fortune beckoned. This time there would be no mistakes. We released Dancing In The Danger Zone, a self-produced single which disappeared without trace, followed by Real Love which was even less successful in spite of having five different producers. I won't trouble you with their names. Smile, an edited version of Live At The Mulberry Tree, was released by Coldharbour Records.
In 1987 we supported Suzanne Vega on a UK tour before recording the provocatively titled Cry No More, produced by Richard Gottehrer, Jeffrey Lesser and David Richards. Planned in New York, recorded in Switzerland with American session men and Nick Magnus, against his better judgement, mixed at a studio belonging to Tears for Fears, it was an expensive, overblown affair. Richard and I were not a match made in heaven. Not to worry, it was singles time. Recipe For Romance bombed in spite of a Nick Davies remix, Tears On The Ballroom Floor, co-written with Anthony Phillips and released with a promotional video, went the same way. We provided songs for a low budget horror film, Bloody New Year and our cameo appearance as The Flying Cadillacs won us both Oscars. It didn't really, I made that bit up. I'm not making this up though, Bucks Fizz recorded Tears On The Ballroom Floor and we ended the year touring with Aswad. Yes, Aswad.
In 1988 we wrote more songs, played at The Mulberry Tree, played in lots of other pubs, toured with John Martyn and produced a 17 minute documentary video, Crying Out Loud, without EMI noticing.
In 1989 we recorded Love And Power with curly haired ex-Strawbs keyboard wizard Andy Richards. It still didn't sound like us and we co-produced it. EMI released Peace In Our Time, another flop, before dropping us, but the album was released in Germany by EMI-Electrola.
A single, Oh Sharon! was an airplay hit, well almost, and we played a club tour of Germany, a colourful experience. Following the closure of the Mulberry Tree we started the Cry No More Social Club at the nearby Turks Head.
In 1990 we did a second tour of Germany, released two more singles, Big Car and Landslide, which were not almost airplay hits and played larger venues supporting Marillion. We wrote more songs, EMI-Electrola didn't like them, you can guess what happened next. Correct. In a fit of pique I started writing a comedy script, Radio Nowhere.
MICK: Come on ref, watch him.
JOHN: Now use it.
MICK: Go on, shoot!
JOHN: Useless Evans, you're useless.
MICK: How's your missus?
JOHN: She's only crashed the car hasn't she? Swerved to avoid some
kid running in the road and bosh, straight into a skip, both legs broken, four broken ribs, broken shoulder, sixty stitches, no claims right up the chute, muggins 'ere on the bus. Come on Evans pass it.
MICK: When was this?
JOHN: About quarter to one, I nearly didn't make it.
In 1991 we were asked to perform Georges Bar on an ITV consumer show, Beat The Cheat. I ended up becoming a presenter, something I wouldn't care to repeat. It never got past the pilot edition, a blessing. Noel Gay Television expressed an interest in Radio Nowhere, I wrote a second instalment, it came to nothing.
Beat The Cheat ... 'When Lloyd Grossman is the only person making any sense you know you have encountered crap of the highest order.' Time Out.
In 1992 we played a week long residency in the Hyatt Hotel, Montreux, which is as much fun as you can have without actually enjoying yourself. The Social Club audience began to drift away. Jim Beach quit. END OF PART THREE.

The Defence Department has confirmed that scientist, Andre Delon, was working on a top secret project at the time of his death, fuelling rumours that he may have been killed by a Russian spy.
In 1993 I was commissioned by Paul Farrah, now a theatre producer, to write a stage musical version of The Fly, a gift from heaven. I wrote day and night for a spectacularly tiny fee. My profits would come when the play was a hit.
SHERAZ: Did you kill your husband Mrs Delon? JENNIFER: Yes. SHERAZ: How did you kill him? JENNIFER: In a hydraulic press. SHERAZ : You squashed him to death? JENNIFER: I pushed a button. SHERAZ: Why did you push it twice? JENNIFER: I missed the first time. - THE FLY
In 1994 a director, Steven Dexter, was appointed and a dizzying round of re-writes, rehearsals and backstabbing began. The music business might be a filthy swamp of deceit, avarice and corruption but it's a tea party compared with musical theatre. Paul announced that, as producer, he now owned the entire rights to my script and songs. Someone called Steven Clark changed a few words here and there and was credited as co-writer. The Fly played two preview shows at the Garrick Theatre in London and that was that. Game over.
Cry No More bid adieu to The Turks Head, the first of many farewell appearances. END OF PART FOUR.
In 1995 I got a driving job.
In 1996 I started writing again and decided to try and record some songs myself. I contacted Jim Beach, renowned for his success with Queen. Jim was starting his own record label and willing to invest a modest sum in the project. Bingo! This time absolutely nothing could go wrong.
In 1997 I acquired an 8-track recorder and set about becoming my own producer, engineer and three-fingered keyboard player with all the technical acumen of a dead otter. Not a pretty sight. Helpfully, my keyboard could play She'll Be Coming Round The Mountain on its own.
In 1998 I finished the tracks. Jim suggested we replace my toytown instrument noises with the real thing using classical musicians from the Lausanne Conservatoire at Mountain Studios. My primitive playing with a bleak orchestral veneer. I agreed. David Richards was called in. Our relationship was less harmonious than of old. I returned to England. David did rough mixes in my absence, I didn't like them. I got a call from David saying he was sorry to hear Jim had dropped me. I called Jim and received an 'I'm not sure where we're going with this' fax and a promise that we would speak soon. I've never heard from him since. END OF PART FIVE.
Link:
Myspace