Cambodia books aplenty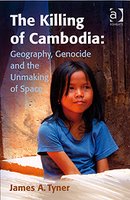 A new book from Ashgate Publishing that is just about to go public is James A Tyner's attempt to convince us that the Khmer Rouge genocide was also terracide - the erasure of space. His 228 page book argues that their erasing and reshaping of space gives a uniquely geographic perspective on the complex topic of genocide. If I could understand it, I might agree! His book is called
The Killing of Cambodia: Geography, Genocide and the Unmaking of Space
. Tyner is a professor of geography at the Kent State University in the US.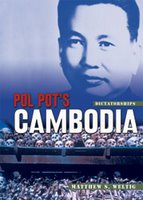 Staying on an educational theme, a book for 14-18 year olds is
Pol Pot's Cambodia
by Matthew Scott Weltig, in the Dictatorships series by Twenty-First Century Books. Out in October, its 160 pages brings to the classroom the real story behind Pol Pot and his genocidal regime. On the same subject Sean Bergin's
The Khmer Rouge & The Cambodian Genocide
is aimed at the same age grouping. On a lighter note, Thomas Cook Publishing will join the guidebook party with their
Travellers Cambodia
edition, by David Henley and Andrew Forbes, in October. 176 pages with 140 photos from the same team that brought us the Insight Compact Guide to Cambodia in 2000.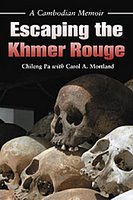 I missed this book on its publication earlier this year, so its high time I highlighted
Escaping the Khmer Rouge: A Cambodian Memoir
by Chileng Pa with Carol A Mortland. A former policeman Chileng recalls his life as he hid his identity from the Khmer Rouge until his wife and child were murdered and he escaped to Vietnam. He returned as part of the Vietnamese invasion force before resettling in America with his new family in 1981. His memoir is posthumous as Chileng died in 2005. I don't hear about every new book that gets published with Cambodia as its main focus, so if you do know of any that I haven't mentioned, please let me know.