Flashback in time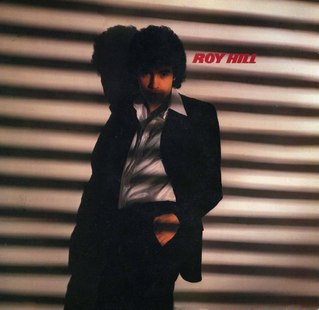 Who is this suave, debonair, camp-looking chap you ask? Well, it's none other than the legendary
Roy Hill
- well, maybe legendary is a bit too strong! In 1978 Roy produced his one and only solo album, (un)imaginatively entitled Roy Hill and this is the cover photo of Roy looking very seductive (according to Roy). Honestly, he should've been a big star, believe me I know my music! But like so many, his solo career was but a brief flash of brilliance and then he disappeared, quite literally, from my radar. Well, I can now be transported back to those heady days with the release of two CD's by the man himself, that should be available anytime soon. So he tells me. But I'm sure he's told me this before. Anyway, when I get the details of how to purchase them, I'll let you know.
So what do these CD's contain? First up will be
Hello Sailor
,
a collection of songs recorded way back in the late 1970s. Some tracks are acoustic demos, others were recorded with The Strolling Players, a bunch of musicians from Cheltenham where he lived at the time. The tracks on Hello Sailor, guaranteed to take me on a nostalgic journey, are:
Join Me; Get To the Lieutenant; George's Bar; Down In The Cellar; The Boys Would Like You To Know; Keep Way From Me; I Try Not To Hear; More; Window; Piccadilly Lights; Watching The Diamond Disappear; Singing At The Wheel.
Next will be
Fun With Dave
from 1984-85. These tracks were recorded in Montreaux, Switzerland with David Richards, who in Roy's words, "went onto work with lesser acts such as Queen, Duran Duran and David Bowie." The tracks are:
Man Overboard; Jenny Takes A First Look At Life; Don't Leave Me Here; Every Single Time; The Man To Blame; Sleeping With Ghosts; Superheroes; Falling; Without Eddie; Small Adventurer; Marion Jones; It Just Might Happen.
To get a clearer picture of the man himself, I suggest you frequent his new MySpace website
here
. You won't regret it.