Seda makes her mark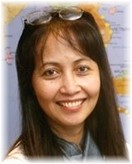 One of the finalists for the Australian of the Year Award this year,
Leviseda Douglas
, better known as Seda, has endured starvation, torture, forced labour, and the anguish of losing her father and seven siblings at the hands of the Khmer Rouge in Cambodia. Only her mother and one brother made it to the Thai refugee camp, Khao-I-Dang, where they spent four years waiting for a country to take them in. It was Australia who eventually welcomed them. Seda learnt from her work in the camp hospital the importance of education. She began studying from the time of her arrival in May 1983 and has diplomas and certificates in Asian and Ethnic Studies, translation, management, training, and legal interpreting as well as a Masters degree in International Development Studies. Seda is executive producer with Radio Australia's Cambodia service and founder of the Save the Cambodian Children Fund, which serves as the fundraising arm of Cambodia's Health Care Centre for Children, a member of the Centre of South East Asian Studies at Monash University and author of Sex Trafficking in Cambodia, a working paper highlighting crimes against women, published in 2003 by Monash Univ Press. Seda is committed to the rebuilding of the homeland she left nearly twenty-five years ago. Click
here
to read her story (or click on comments).
Can you help? I'm on the hunt for a couple of Khmer Rouge survivor memoirs which I heard about recently. If anyone has any information about either book, please let me know. They are Bun's Story - Tomorrow I'm Dead by Bun Yom, and Climbing Back Up - The killing fields of Cambodia and Phnom Dangrek, The Untold Story of Kim Chou Oeng, and ghost-written by Long Beach journalist Marchelle Hammack. I would love to get hold of a copy of both publications.