Ennio Morricone - Maestro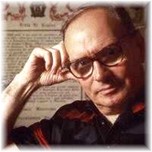 How remiss of me not to mention The Maestro,
Ennio Morricone
in my blog to-date. Especially as he's now added a second concert date to his forthcoming return to London in mid-July. I was prompted into this post whilst watching the first episode of a vibrant new BBC2 travel series, Francesco's Italy, as a great chunk of the background score came from various Morricone compositions. His genius has created a vast volume of work to choose from, much of it tugging on our emotional heartstrings, as in the CD I've been immersing myself in of late, namely the haunting and evocative Fateless.
Britain has been blessed with two previous Morricone visits, in March 2001 and November 2003. I was at both, and will never forget either. At The Barbican in 2001, my wife and I even met the great man himself. This year's visit will be on 19th and 20th July and he will conduct Hungary's Gyor Philharmonic Orchestra in some of the compositions from his most celebrated film soundtracks including The Mission, The Good The Bad The Ugly, Once Upon A Time In America and Cinema Paradiso. I already have my ticket for the concert at London's Hammersmith Apollo on the 19th. A Morricone performance is to be savoured, they are particularly rare and as the Maestro approaches his 78th birthday, he won't go on forever. Experience him and his music live, whilst you can.
Read a lot more about Ennio Morricone at
http://andybrouwer.co.uk/ennio.html
.